"Changeling" star Angelina Jolie says "it's lovely" to be nominated for a best actress Oscar this year, but she won't cry if she doesn't win.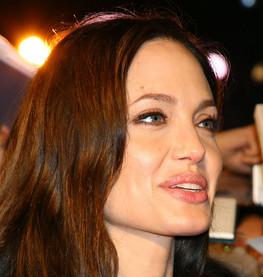 She won an Academy Award in 2000 for her supporting role in Girl, Interrupted.
She revealed during an interview for Nightline's weeklong Oscar series: "I feel, for an actress, if you've ever done that in your career, it's nice. Many people have had great careers and never won. I think you have to have your head around you to understand what certain things are, as much as they're nice … it shouldn't make you feel differently about your work."
On Oscar night, Angelina Jolie said: "I'm rooting for Brad," who is nominated for best actor for The Curious Case of Benjamin Button.
The actress says she doesn't like to watch her own films, but "I love to watch Brad's movies."
Angelina Jolie also echoes sentiments she's previously made about wanting to scale back her career to focus on motherhood.
She continued: "I don't want to wake up one day and say I had my career that expanded so much longer and I did that many more films and miss out on all those other things in life."
The focus in her life these days? She added: "I'd say kids first … [being a] woman to Brad and then my work internationally and being a kind of … trying to educate myself and trying to learn about the world and … trying to do some good things while I'm alive."
Comments
comments