Angelina Jolie is "really depressed" as suggested by a new report.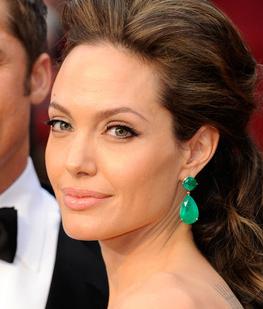 The actress, who was seen apartment hunting alone in New York recently, has reportedly told partner Brad Pitt she needs some time alone after struggling to cope with the pressures of raising their six young children.
A source revealed: "Angelina has told Brad she needs her space. She is a fiercely independent person and needs time alone to feel sane and happy."
The source continued: "Her tendency is to bolt. When she is feeling stressed and overwhelmed she often goes away by herself. Angelina is in a really low place at the moment and she seems really depressed. In the past few weeks she has had major bouts of moodiness coupled with temper tantrums."
The source added: "There is a massive tension between her and Brad and they have been fighting."
Friends claim the couple's relationship is in trouble because Angelina, 33, is becoming increasingly unhappy with 45-year-old Brad's changing attitude.
An insider explained: "Brad is beginning to reassert himself. This appears to be freaking her out. It won't have helped that in recent months he's been enjoying more nights out with the boys."
Comments
comments