Prince Harry's flying instructors liken him to Top Gun's Maverick.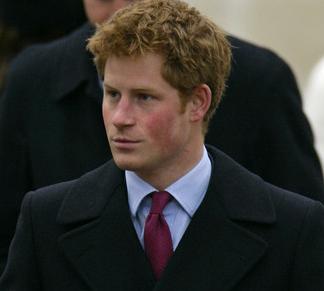 Just like the trainee fighter ace played by Tom Cruise in the 1986 film, they reckon the Royal, 24, is an "instinctive pilot".
Sources revealed it was Prince Harry's natural flair for flying that saw him scrape through a four-week selection course.
Prince Harry, recently split from girlfriend Chelsy Davy, had trouble remembering checks and procedures and was rated "average" overall.
His instructor predicted he would struggle with ground school during his two-year Army Air Corps helicopter training — and sure enough Prince Harry failed a maths exam in his first week.
Lieutenant Wales, as Harry is known, was put on "Ground Warning One" and is having extra tuition before a retake.
But Prince Harry, hoping to fly Apache attack choppers, can take heart from the movie.
Maverick makes good despite run-ins with top brass — after being told: "You're one hell of an instinctive pilot."
Last night a source at the Army flying unit's HQ in Middle Wallop, Hants, said: "Ultimately [Prince] Harry's flair could carry him through too."
Comments
comments