David Archuleta sings soulfully into the microphone at his concert in Richmond, Va.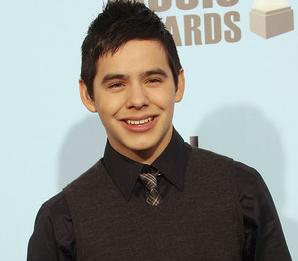 The 18-year-old American Idol alum, who is currently on his debut solo tour, slipped in a new, never before heard song to his set list called "Zero Gravity."
David will be performing at The Chameleon in Lancaster, Penn., tonight and at the Crocodile Rock in Allentown, Penn., on Sunday.
Meanwhile, David Archuleta had a bit of time on his hands before he caught his flight to Virginia for his first tour stop.
The 18-year-old "Crush" crooner just uploaded this funny vid from an Atlanta airport and takes us on a tour of the gift shop.
David was particularly interested in one section. He shared, "These are interesting. They're like little cards and stuff made from…says right there (poo)! It's interesting, look at them. It's paper made from elephant stuff. Look at their slogan — 'We're number one at number two!'"
Comments
comments