Angelina Jolie has digitally bared all in the virtual world for her latest adult fantasy film, "Beowulf".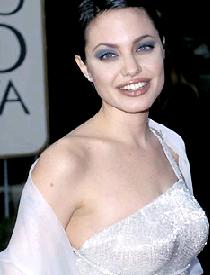 The 32-year-old actress has shot for the promotional shots of the movie that have been filmed in a photo-realistic animation style.
The "Good Shepherd" actress has regained her stunning curves for the film but with a little digital help.
According to a report, the much-awaited scenes show the sexy star rising from a lake totally unclothed except for dripping gold liquid.
Beowulf, which is directed by Robert Zemeckis, is set to hit theaters in the UK on November 16.
You could see her picture here