Is there a possibility for a meeting between Angelina Jolie and Jennifer Aniston? There are reports claiming again that Angelina Jolie will come face to face with Brad's former wife, Jennifer Aniston, in just a matter of weeks.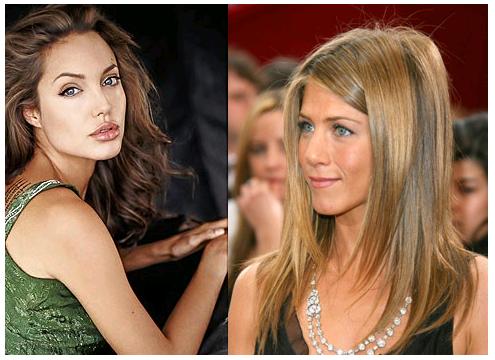 Jen, 39, has been a host of the A-list-only "Night Before" party since its conception in 2003, but this year, a new celebrity couple has been added to the hosting committee Oscars.
It was claimed that the new celebrity couple added on the list is the couple called "Brangelina." If the meeting comes off it will be the first time Jennifer and Angelina have come face to face since Jen was Mrs. Pitt.
A studio insider revealed, "Everybody in town is talking about what will happen that night," a studio insider dished.
The report heated up last week when the invitations first leaked online. It took a day or so but Jennifer's representative issued a statement that it really wasn't all that clear if Jennifer would really be able to attend. The representative cited scheduling conflicts for Jennifer Aniston because of her work.
But with just three weeks to go, and Angelina Jolie likely ready for a new bump show off will the meeting actually happen? It still might. An insider, which is close to Jennifer Aniston, revealed, "Jen's been ready to make peace for a while."
But there is a possibility that Angelina Jolie would bail since according to Angelina's insider: "Angelina's hoping to avoid Brad's ex."
Comments
comments