On Friday afternoon a judge appointed Britney Spears' father, Jamie, and lawyer Andrew Wallet conservators, giving them control of the singer's affairs until Monday, Feb. 4.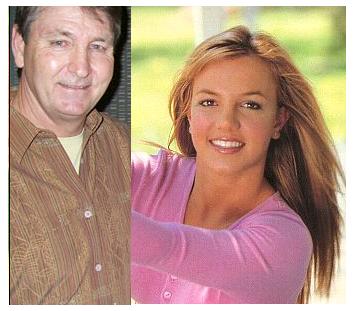 Britney's mother Lynne "showed up to the courtroom looking somber with her hair covering her face and her head down," says an eyewitness. "Jamie looked very worried."
As conservators, Jamie and Wallet will be able to manage Britney's estate and financial affairs, hire 24 hour security at her home and cancel credit cards — and return that brand new black Mercedes if they want to. They also won access to Britney's medical records and the right to speak to her doctors.
Sam Lutfi has also been barred from seeing Britney. The judge approved a restraining order against Lutfi — he may not go to her home, or the hospital or be given any access to her at all until Feb. 21.
Another hearing is set for 1:30 pm on Monday.
Meanwhile, the "Gimme More" singer doesn't seem to have taken the news of her father Jamie being appointed conservator of her estate very well. When she heard about it she assumed her nasty British persona and screamed expletives at the medical staff at UCLA Medical Center where she is on a 5150 hold.
She reportedly screamed, "I'm so sick of all of this they [Her family] can have the God Damn house and stick it up their f**king asses. Actually, no they can't."
She was often incoherent during her scream fest but at one point she was heard saying, "Nobody's taking my house. Who is my family?"
Ironically, she also threatened to go to the court to fight the ruling, which of course was by the court!
Another report indicated that Britney has been classified as Gravely Disabled, or "G.D." The label means a person is unable to provide for his or her own basic personal needs for food, clothing or shelter and could be a candidate for involuntary commitment.
Comments
comments