Dita Von Teese, who is a Playboy legend, has posed for sexy photo shoot.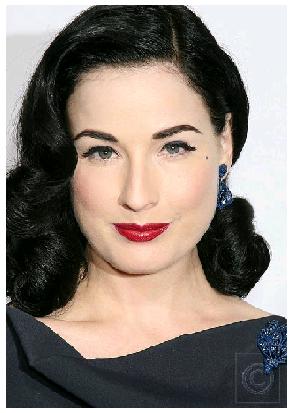 The American burlesque artist has posed for sexy snaps, which you could see here.
As for other news, European entrepreneur Richard Lugner picked Dita Von Teese as his date to accompany him to Austria's glitzy annual Opera Ball.
He revealed, "After going to Marilyn Manson's concert, my daughter begged me for days to invite her."
The ball will take place at the State Opera House on January 31st. Previous Lugner guests include Spice Girl Geri Halliwell, Pamela Anderson, Andie MacDowell and Sophia Loren.
Meanwhile, Dita Von Teese has signed to work with Wonderbra. The performer will design garments for the brand, making her the first ever celebrity to create an exclusive range with the company.
She will design three ranges for Wonderbra, inspired by glamorous 1940s styling and vintage lingerie, with the star also acting as the face of the designs.
She revealed, "I've been passionate about beautiful lingerie my entire life, so to team up with Wonderbra, a brand that is known for undergarments of exceptional quality and beauty is a great privilege for me, and I am immensely proud of the collection. I really hope that with this new range I can share my passion for sensual, wearable lingerie that will add a touch of glamour to people's everyday lives."
Wonderbra By Dita Von Teese will hit stores in the U.K. and France in September