Fran Drescher, a former "Nanny" star, got unexpected support for her new cancer charity from Angelina Jolie. She revealed in an exclusive interview that she and Angelina bonded as Marcheline Bertrand battled ovarian cancer.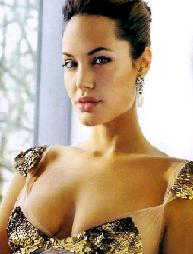 The 49-year-old actress, who recently launch of her "Cancer Schmancer Movement" also revealed that Angelina Jolie had been a big crusader for the fledging organization.
Fran Drescher added, "Her mother had the same oncologist as me at one point and Brad Pitt has the same publicist, so we're very interconnected," said Fran. "Ever since her mom died, she has been a great supporter of the foundation. She really reached out, which is wonderful."
The organization shares its name with the book Fran penned about her battle with the disease, in which she revealed she had visited eight doctors in two years before she was given a proper diagnosis for her symptoms.
Comments
comments