Angelina Jolie kissed Johnny Depp in a trailer of their upcoming thriller "The Tourist."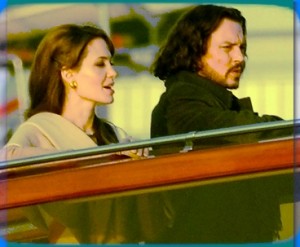 The celebrity pair shared a kiss in 20 second teaser clip. Their film, which focused on Interpol agent who seduces a tourist, will hit the theaters December 10.
Director Florian Henckel von Donnersmarck felt privileged to work with Angelina and Johnny.
Comments
comments