Hollywood beauties Angelina Jolie, Naomi Watts and Sharon Stone were all spotted out with their broods at the weekend – than being a mum.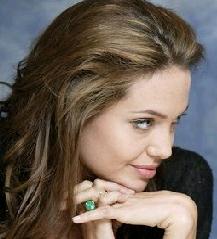 The "Good Shepherd" actress and Brad Pitt were the hosts for a fundraiser to those people who were affected by Hurricane Katrina. The celebrity couple made the most of their trip to the Big Apple by spending quality time with their kids.
Naomi Watts, together with husband Liev Schreiber, seems to be very happy as she took her new baby out for some fresh air She took charge of the tot by cradling him in a baby sling as they strolled in the upmarket Los Angeles suburb of Brentwood.
Sharon Stone, who is obviously on mummy duty, was spotted at LA International Airport with her three adopted boys. The actress, who has recently finished lensing comedy drama Rockett in Florida, certainly looked busy and she had some extra help from a nanny.
Comments
comments