Furious Angelina Jolie is blaming Jennifer Aniston for her embarrassing failure to win anything at recent award shows.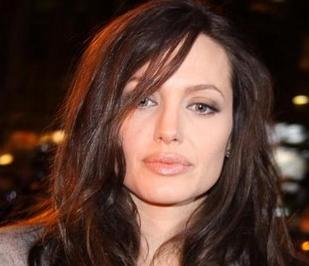 It was revealed last month, Angelina, 33, was left reeling when Jen publicly laid into her, calling her 'inappropriate' for revealing details of the early days of her relationship with Brad Pitt.
Angelina was nervous because Jen's interview in the December issue of Vogue coincided with the voting of the snooty judges who decide the award winners, including the Oscars, and she feared it would scupper her chances.
Now Angelina, who was hotly tipped to win several gongs, has seen her fears confirmed after she was spectacularly snubbed at both the Critics' Choice Awards and the Golden Globes.
An insider revealed: "Ange is gutted. She feels that Jen's interview had a part to play in her losing out."
Critics lauded Angelina's performance in Changeling as phenomenal and there's been lots of Oscar buzz, but now she doesn't think she stands a chance.
The source continued: 'The judges are notoriously moralistic and they'll think nothing of ensuring that a worthy candidate misses out if they've been embroiled in any scandal.
The source added: "As if that wasn't enough, when Kate Winslet won her Golden Globe she mentioned all the other actresses in her category, but forgot Angelina's name. Ange's face was a picture."
Comments
comments