Jennifer Lopez's excuse for not wearing her engagement and wedding rings at the Golden Globes earlier this month was that they simply didn't go with her dress.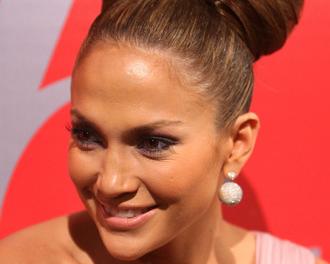 The celebrity couple have denied the persistent rumors of marital strife but it was revealed that Jennifer, 39, has secretly seen a lawyer to investigate the logistics of a divorce.
A source revealed: "She and Marc are fighting like cat and dog over everything."
The proof of this was never more evident than on New Years' Eve, when a spat at the La Concha hotel in San Juan, Puerto Rico, turned embarrassingly public just after midnight.
According to a source, a furious looking Marc "was wagging his finger in [Jennifer's] face and appeared to be scolding her. She looked miserable."
Many of the couple's ongoing disputes are over how to raise 11-month-old twins Max and Emme.
Marc is a devout Catholic, as was Jennifer when they met. But in the past two years she's developed an interest in Scientology – of which her father David is a devotee – with the help of her best friend, 38-year-old actress Leah Remini.
One source added: "J-Lo feels that it would be beneficial for them to have Scientology in their lives. She keeps arguing that her father is the most decent man she knows and she'd be happy if her twins grow up with even some of his values. J-Lo has even said she would consider sending them to a Scientology school."
Comments
comments