MTV will do anything to get Angelina Jolie and Brad Pitt to its upcoming Movie Awards as Angelina Jolie was nominated in MTV Movie Awards.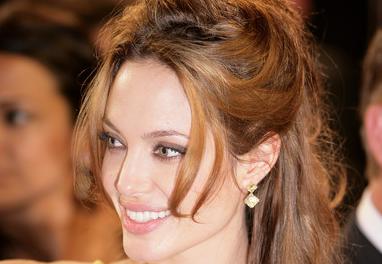 Brangelina will receive many nominations (remember, this past year included Jolie in Wanted, Changeling and Kung Fu Panda, along with Pitt in The Curious Case of Benjamin Button and Burn After Reading), but for now we know of at least one so far for Ms. Jolie.
Some sources at MTV revealed that this year's 18th annual awards, which will be handed out on May 31 and telecast live from L.A.'s Gibson Amphitheatre, will include a new category: Best WTF Moment.
Nominees include:
Angelina Jolie: Wanted, Curved Bullet Kill
Amy Poehler: Baby Mama, Peeing in the Sink
Ayush Mahesh Khedekar: Slumdog Millionaire, Jumping in the Poop Shed
Ben Stiller: Tropic Thunder, Tasting the Decapitated Head
Jason Segel and Kristen Bell: Forgetting Sarah Marshall, [email protected] Breakup.
Meanwhile, according to a report, Angelina's doctor is warning her to take it easy on her movie set, then surely it's true that she's pregnant?
The proof that the Salt actress is with child: Angie is "glowing" and "showing!"
The best part is: her doctor has warned her to take it easy.
"Her doctors have warned her about overdoing it too early in the pregnancy," said an insider.
Angelina's recently said: "After Salt I'll take most of the year off. I'm not as ambitious as I used to be – my family is my priority."
Comments
comments