Princess Eugenie and her pals have been mugged on their gap-year travels, a report indicated.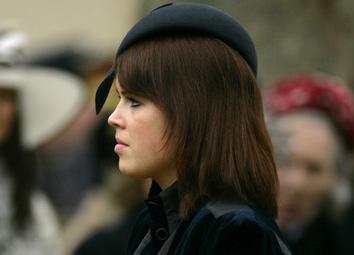 The Queen's horrified granddaughter, 19, was rescued by two bodyguards who tackled a gang of bandits in Cambodia.
The royal protection officers then whisked her to safety.
A Buckingham Palace source last night confirmed the incident and praised the bravery of Princess Eugenie's elite guards.
The cops were pelted with rocks as they saved Eugenie.
And two officers rugby-tackled a bandit as he tried to flee with her pal's purse.
But as they grappled with the man another robber started pelting them with rocks.
Fearing for Princess Eugenie they let the thief go, grabbed the purse and whisked her away.
The scare unfolded as Prince Andrew and Fergie's daughter and two gap-year girl pals walked at night in Phnom Penh.
When one of her pals got a purse out, the mugger grabbed it thinking the girls were backpackers.
The cops were just feet away.
A Buckingham Palace source praised the SO14 Special Branch officers.
The source said: "They feared the incident was escalating out of control and took the decision to focus on the safety of their principal."
It is the first time in ten years SO14 cops have stopped a direct threat to a Royal.
The incident will reignite the row over why Eugenie is swanning around the world on a gap year in the credit crunch.
Eugenie has visited India, South America, Australia, South Africa, Thailand and now Cambodia.
And although she has paid for the adventure herself, the £100,000 bill for security is footed by the taxpayer.
Last month we published pictures of Eugenie frolicking on a Thai beach.
Comments
comments