Forbes magazine has put out their annual Celebrity 100. In a neverending battle fit for the tabloids, the top spot for highest-paid actress was a battle between Angelina Jolie and Jennifer Aniston.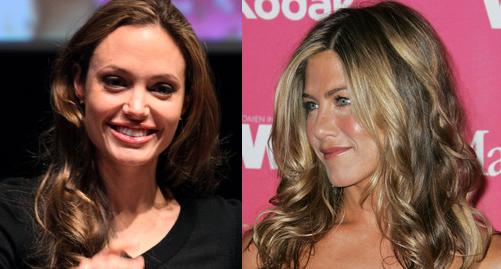 The magazine indicated: "Angelina Jolie raked in $27 million in the past 12 months thanks to a movie schedule that included Kung Fu Panda, Wanted and the not-yet-released spy thriller Salt."
The magazine also revealed: "Even more impressive: The publicity she garnered following the birth of her twins, as well as the consistent headlines she grabs for her philanthropic efforts and her relationship with actor Brad Pitt, who ranks No. 9 on the list."
Coming in second behind Angie is Jennifer Aniston, continuing the never-ending tabloid battle between the two actresses.
Here is the list:
1. Angelina Jolie, $27 million
2. Jennifer Aniston, $25 million
3. Meryl Streep, $24 million
4. Sarah Jessica Parker, $23 million
5. Cameron Diaz, $20 million
6. Sandra Bullock, $15 million
6. Reese Witherspoon, $15 million
8. Nicole Kidman, $12 million
8. Drew Barrymore, $12 million
10. Renee Zellweger, $10 million
11. Cate Blanchett, $8 million
12.- Anne Hathaway, $7 million
12. Halle Berry, $7 million
14. Scarlett Johansson, $5.5 million
15. Kate Winslet, $2 million
The top 10 actors earned $393 million, compared with $183 million for the top 10 actresses.