Angelina Jolie and Brad Pitt are thrilled that they have both received Academy Award nominations.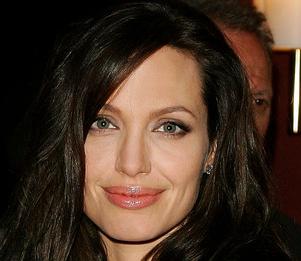 The actress, who is among the nominees in the best actress category for Changeling, called her nod "a privilege beyond any expectation."
She revealed after learning today that she's up for Best Actress: "Working with Clint Eastwood was a reward in itself that will last me a lifetime. To receive a nomination from the Academy on top of that is a privilege beyond any expectation."
She continued: "It has been an exceptional year for acting, and I am honored to be in the company of these talented actors whose performances all deserve this recognition."
The superstar also gave a nod to Kung Fu Panda, the comedy for which she voiced a character and which is in the running for Best Animated Picture, saying: "I am also happy that Kung Fu Panda was noticed by the Academy and proud to be a part of a film my entire family loves so much."
Meanwhile, Brad Pitt, who is promoting his best picture nominee, The Curious Case of Benjamin Button, said being nominated in the best actor category is "a great honor for the movie.
He revealed: "I'm especially happy for [best director nominee] David Fincher for without him there would be no Ben Button."
The Oscars air on ABC, Sunday, Feb. 22.
Comments
comments