Angelina Jolie has ended the rift between her and her estranged father, Jon Voight by reaching out with a telephone call.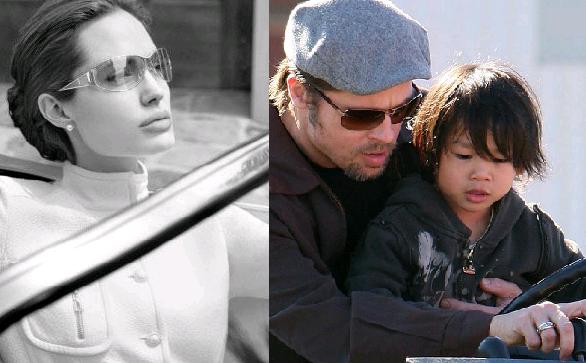 The pair hadn't spoken since her father told a U.S. television show in June 2002 that he hoped Angelina Jolie sought help for her "serious emotional problems".
A source revealed that the "Good Shepherd" actress called her father while spending Christmas in New Orleans with partner Brad Pitt and their four children.
The friend revealed, "It was a short call, but it meant the world to both of them. It was something for them to build on, and Jon couldn't say enough good things about the way his daughter is conducting her life."
Meanwhile, Brad Pitt squeezes in some father-son time with Pax before the year ends by driving through New Orleans, Louisiana together on New Year's eve.
The "Babel" actor was seen driving around with Pax in a "E-Z GO ST 4X4 Honda Powered Utility Cart" on site of "Make It Right" project.
The father-son pair was also spotted going up a construction life and stopping off at a PICKnG convenient store for snacks.
Comments
comments