Britney Spears is said to be backing Jamie Lynn Spears and baby daddy Casey Aldridge against momma Lynne Spears in the "While as the teen pregnancy turns" saga unfolds.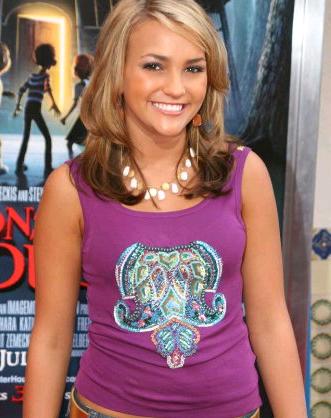 Some reports claim that Jamie Lynne will soon move to California for a new version of the Malibu Hillbillies. Another report claims that Jamie Lynn is backing her mom as critics hammer her for being a horrible mother.
The weekly entertainment magazine indicates, "Amid swirling rumors about the father of her baby, Jamie Lynn Spears takes time to hit back at critics who question the way she was raised by mother, Lynne Spears."
A source close their family revealed, "Jamie Lynn and her mom will be raising this baby together. They're in this together."
The 16-year-old Zoey 101 star also wants to set the record straight about the stability of her relationship with boyfriend Casey Aldridge. An insider revealed, "Casey and Jamie Lynn are still together. And of course he's the father!"
Meanwhile, mother's book on parenting — Pop Culture Mom: A Real Story of Fame and Family in a Tabloid World, has been put on hold.
Thomas Nelson, the publisher of inspirational books and Bibles, revealed, "The book is delayed indefinitely. It's delayed, not canceled."
Comments
comments