Vanessa Hudgens, who has finally gone on the record about her nude photo scandal from last fall, revealed that she learned a valuable lesson from the photo scandal.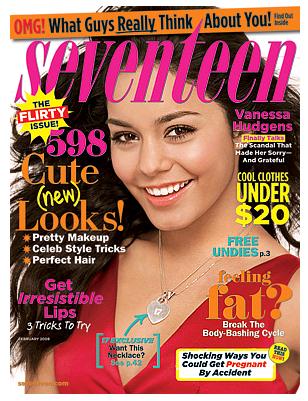 The 19-year-old actress said one lesson she tries to impart on other young women, saying, "I tell girls all the time: 'Don't post your private business for the world to see!' You just have to be careful."
As for the other reason she became tabloid fodder – her relationship with "HSM" cutie Zac Efron, Vanessa Hudgens also said that as a boyfriend, Zac Efron is just what the doctor ordered.
"High School Musical" star also revealed that her risqué photos, including a full frontal nude, leaked out because she trusted the wrong person not because she was trying to gain attention.
She added, "Nobody was supposed to see it. It's unfortunate that everybody did," the nineteen-year-old told Seventeen magazine for its February issue. It shows that you can't trust everyone . . . I'm much better now. But truthfully, I don't like talking about it."
Comments
comments