Angelina Jolie has posed for hot photo as the actress is only wrapped in satin in a saucy new photo shoot.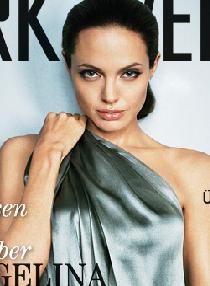 The "Good Shepherd" actress has showed off her silky skills that attracted Brad Pitt in a photo shoot for a German magazine.
She only draped her  [email protected] body with a satin sheet on the cover of classy publication Park Avenue. You could see the hot picture here
The 32-year-old actress looked seductively at the camera wearing nothing but the silky silver garment and a pair of stilettos.
Comments
comments