Brad Pitt is becoming quite the humanitarian.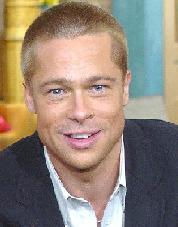 The "Babel" actor has been spending his down time working with charities but also has a brilliant idea to help the political system in his homeland.
Brad Pitt has suggested a way to make the White House a better place – just add George Clooney or Ben Affleck.
The Hollywood actor revealed that either heartthrob would make a great president of the U.S. But while he has great ideas to make the president easy on the eyes, he has no political aspirations himself.
He revealed, "I never thought about it. I have no desire at this point. Maybe I serve better by not going through that door. George should do it! He'd be quite good. I think Ben Affleck should run."
Comments
comments