Vanessa Hudgens is moving back out into the light. After her nude photos stir a controversy and being indirectly responsible for burning up lots of bandwidth from the millions of e-mailed photos of the young Disney starlet flying all over the web, she has made her way back into the public eye. With that incident comes a lot of attention.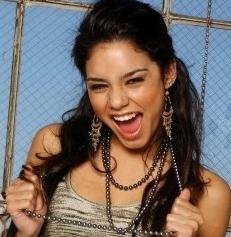 A video from Splash news online is making its way out now where the "High School Musical" star gives a bit of a political message when she spotted in an oversized red tee with bold black letter across the front that read "Peace Now." Vanessa was at Patty's in Toluca Lake, California with her mother and sister doing a little bit of the family thing and having lunch.
She revealed that she had changed the shirt because she knew the paps were there.
When she was asked who she was going to vote for, the 18-year-old star skipped the opportunity to get political and answered, "I don't know. That's a loaded question."
You could see the video is here.
Comments
comments