The Hollywood couple Brangelina is hoping to star in another movie together.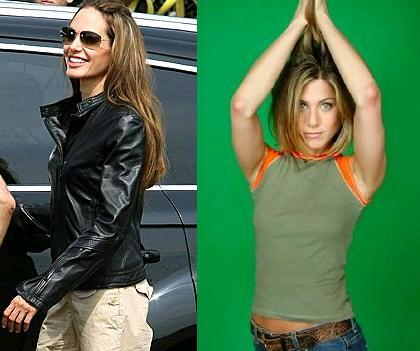 Angelina Jolie insisted she enjoyed working with Brad Pitt and the actress is hoping they will be able to repeat their big-screen success with a future project, saying, "We liked filming together and we have got our eyes open if it comes our way."
The 32-year-old actress is said to replaced Jennifer Aniston once again. Not for a movie or husband but the "Good Shepherd" actress has taken the place of Jennifer Aniston on the Brad Pitt family pizzeria.
According to a report, "Jennifer's picture with Brad hung on the wall at Arris' Pizza parlor in Brad's hometown of Springfield, Missouri while the pair were married, but now it's been taken down and replaced with one of Angelina."
Brian Keppy, the kitchen manager of the pizza joint, said, "We do have a picture of Angelina on the wall. We did have a picture of Jen but we took it down."
When Brangelina, who finally made their way to Springfield to visit the Pitt family right after new year's day, even posed for a new photo.
A source said, "There was a strong indication that Angelina was trying to be sweet and gracious."
Comments
comments