Angelina Jolie topped this year's sexiest female celebrity in Playboy website.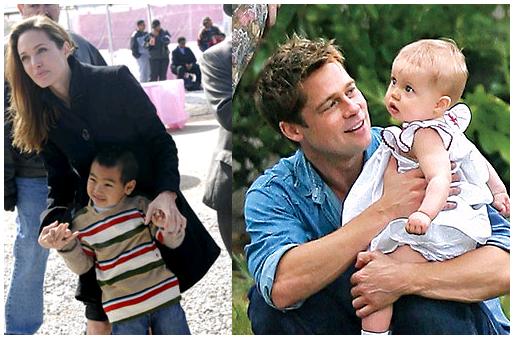 The "Good Shepherd", who experienced dramatic weight loss but now sparked pregnancy speculations, was considered the sexiest female celebrity by the visitors of Playboy website.
Scarlett Johansson is next, followed by Jessica Alba. Hugh Hefner's three "girlfriends," from the reality show, "The Girls Next Door," got the fourth place of the list.
Even though Angelina Jolie topped the list by grabbing the first spot, Holly Madison, Bridget Marquardt and Kendra Wilkinson will be on the cover of Playboy's March issue. They are, after all, Hugh Hefner's ladies.
Other celebrities on the sexy list: Jennifer Love Hewitt, Alicia Keys, Cameron Diaz, Beyonce, Christina Aguilera and Britney Spears.
Angelina Jolie, who was believed to sell the confirmation of her pregnancy, with the money going to charity, was speculated that she collapsed twice on the set of her latest movie – Clint Eastwood's "The Changeling". The actress also claimed to have confessed to being "depressed" about what she sees as her lack of progress in solving world hunger.
As for her partner, Brad Pitt was said to be preparing to put his acting career on hold to run for political office.
Sources in the Democratic Party say he has been approached to run for mayor of New Orleans, where he has set up his own foundation to build homes for the victims of Hurricane Katrina.
It is all part, say insiders, of the actor's attempts to distance himself from his reputation as a motorbike riding good-time guy and cement his reinvention as a man of the people.
He has hired his own "philanthropic adviser", Trevor Neilsen, who worked for President Clinton's Washington administration, to boost his humanitarian credentials and set up his own "Make It Right" campaign to build ecohomes in New Orleans' Ninth Ward, which was hardest hit by the floods.
A source revealed, "It's bad enough in LA with the paparazzi, but at least in California there are loads of celebrities, and people leave you alone. But in New Orleans they are the only stars among a lot of very poor people who have never seen anything like them. The whole situation is beyond a joke."
Comments
comments