Katherine Heigl was named the "most desirable woman of 2008" by lifestyle Web site on Thursday.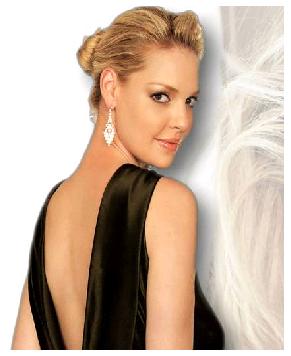 The site, which boasts seven million readers a month, indicated the result of the votes of their polls users annually for a list of 99 women who best embody the qualities of an ideal girlfriend or wife, as judged by intelligence, humor, charisma and ambition among attributes.
James Bassil, AskMen.com's editor-in-chief, revealed, "This year's list really goes to show who (our users) relate with and find beautiful, charming and personable."
Katherine Heigl, 29, starred in last year's hit comedy movie "Knocked Up" and currently is in theaters with "27 Dresses," playing a woman who is always a bridesmaid but never a bride until she finally finds love.
She won a supporting actress Emmy, U.S. television's highest honor, for her role as Dr. Izzie Stevens on hospital drama "Grey's Anatomy," and has been nominated for two Golden Globe awards for the same show.
Following Heigl on the most desirable list was model Alessandra Ambrosio who grabbed the second spot and just behind her was British actress Kate Beckinsale, who has starred in films from action adventure "Pearl Harbor" to comedy "Click."
Other celebrities who were included in the top 10 list of most desirable women are: Eva Mendes, Jessica Alba, Scarlett Johansson, Jessica Biel, Rihanna, Marisa Miller and Adriana Lima.
Comments
comments