Angelina Jolie has been named the sexiest movie star ever in a new vote carried out by Empireonline.com.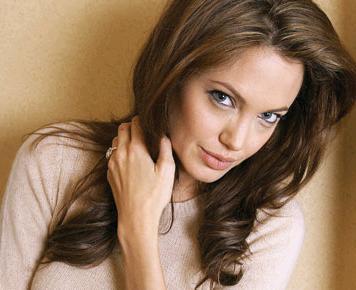 The "Good Shepherd" actress defeated Natalie Portman to take the number one spot, which is previously held by Keira Knightley, while Brad Pitt was seventh.
More than 20,000 people visited the movie magazine's website to cast their votes, with no restrictions on whether the star was still gracing the screen.
James Bond himself, Daniel Craig, headed up the British contingent in third position and was also the highest-ranking male, ahead of Pirates of the Caribbean star Johnny Depp, Pitt in seventh and 300 actor Gerard Butler in tenth.
Jessica Alba was named the fourth sexiest while Craig's co-star in both Casino Royale and his new film The Golden Compass, Eva Green, was named in sixth.
Keira Knightley, Christian Bale, Kate Winslet, Orlando Bloom, Kate Beckinsale and Clive Owen were among Brits to be named in the top 25, while the growing maturity of the Harry Potter stars proved appealing to voters.
Daniel Radcliffe beat the likes of James McAvoy, Keanu Reeves and Ewan McGregor to debut at number 23, while his fellow Hogwarts student Emma Watson came in 26th, ahead of beauties like Charlize Theron, Rachel Weisz and Rosario Dawson.
Comments
comments