Lindsay Lohan, who was seen previously spotted posing with comic book legends, has given up a lot of things for good since rehab but it looks like a bra may be one of them.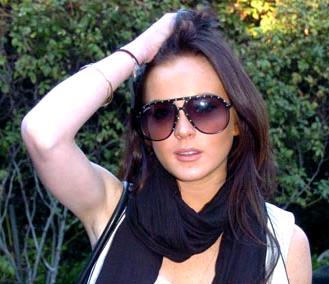 The "Freaky Friday" actress, who was well known for her unnecessary flashing in the past, was seen wearing a thin sheer top that revealed her lack of support.
She was on her way to dinner at Koi restaurant in LA when an army of paparazzi snapped her. You could see her photo here.
As for the other Lindsay returned to the Red Cross in Pomona Thursday to continue her community service. She was seen having community servant lunching at McDonald's in one day.
Comments
comments