Hayden Panettiere took a break from her busy schedule to fly all the way to Tiji, Japan to participate in Dave Rastovich's annual Dolphin & Whale Cove Peaceful Demonstration.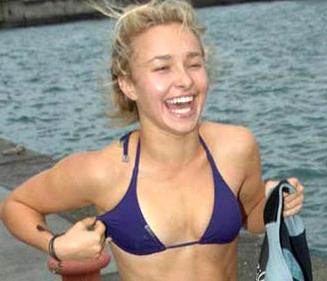 The "Heroes" star, along with Australian actress Isabel Lucas, and Hanna Fraser, is the campaign spokesperson for the global conservation campaign "Save the Whales Again! " and has made many appearances on their behalf. You could see her in a bikini here.
The 18-year-old star was spotted flashing her bikini in her aim to save the whales while Hannah Fraser is wearing a mermaid costume.
Comments
comments