Angelina Jolie has not been dropped as the face of clothing giant St. John.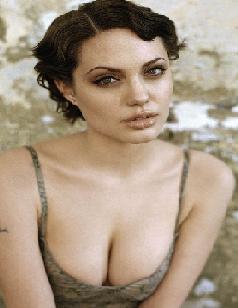 The denial came from the company's spokesperson after rumors started circulating that the 32-year-old actress had lost her contract with them.
The spokesperson of the said brand revealed, "Rumors that St. John has fired Angelina Jolie are untrue.
The spokesperson insisted that not only will Angelina Jolie be appearing in the current St. John campaign, but also the Spring one, saying, "She appears in the current St. John's campaign and she will appear in the upcoming Spring campaign as well."
When Angelina Jolie signed on to be the face of St John in September 2005, the company's chief executive officer praised her for having all the qualities of a St. John woman, saying, "Angelina Jolie embodies so many qualities of what St. John represents. She is strong, independent and dynamic. She's a mother, actress and a philanthropist."
Comments
comments