Angelina Jolie has obviously laid Brad Pitt, claiming he should just "be quiet and look pretty".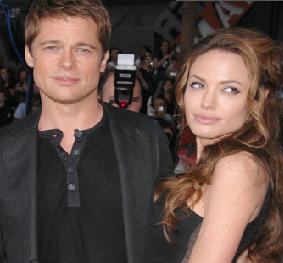 The "Good Shepherd" actress was allegedly overheard speaking to a male friend at New York's Waldorf-Astoria Hotel earlier this month, according to US magazine.
She reportedly revealed, "The reality is we're not a company together. Things should be separate. I think you know I make my own financial decisions. Brad knows there are times he should just be quiet and look pretty. I won't talk to Brad about this because you know how he is financially, which is stupid. Someone has to make the big decisions though."
The comments will come as hard reading for Brad Pitt, who recently had to bat away suggestions the couple's relationship is on the rocks. The "Babel" actor has always expressed his annoyance that he is sometimes seen as little more than a pin-up, making the revelations even harder to take.
A source revealed, "Brad has really gone out of his way not to be viewed as pretty. He's always seemed very sensitive about it and I think he hates being put in that box."
Comments
comments