Angelina Jolie has been treated for exhaustion on the New York set of her new movie Salt, according to reports.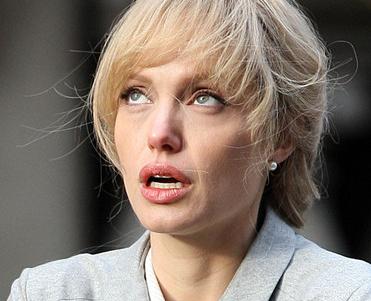 The actress, whose relationship with partner Brad Pitt is reportedly close to collapse, was forced to see a doctor after complaining of dizzy spells.
A source tells Britain's Now magazine, "It all got too much for Angelina. She collapsed between takes, complaining of shortness of breath and dizzy spells.
"To be fair, it was after she'd filmed a strenuous scene in which she ran around the set, but it was still shocking to see her crumble.
"There was something very wrong with her fitness levels if she couldn't handle a couple of action scenes.
"She never eats properly when she's upset. Food is the last thing on her mind. She'll ignore breakfast, pick at lunch and skip dinner. Once in a while she'll grab a snack, but nothing substantial."
Comments
comments