Is Angelina Jolie troubled that after three years Brad Pitt might take a meeting with Jennifer Aniston?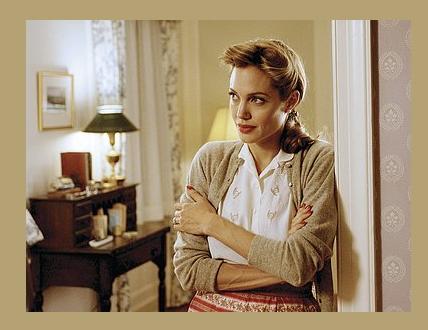 Jennifer Aniston, who was previously reported that her people are working around the clock to make sure she is nowhere near Brad Pitt at the Toronto Film Festival, was once said to have slammed Brad as missing a "sensitivity chip."
Will Brad Pitt now miss that chip with Angelina Jolie instead of Jennifer Aniston? Insiders have dished that Angelina was none too happy when she found out that Jennifer and Brad will be in Toronto, Canada together at the same time in September.
Both Brad Pitt and Jennifer Aniston have movies at the Toronto Film Festival to promote. Brad will be there for his latest "Burn After Reading" and Jennifer has "Management" to promote at the festival as well. An insider dished: "Angie just isn't very happy."
The source added: "Angelina went crazy when she found out Brad and Jen will be in the same town at the same time. Normally, she wouldn't be so insecure. But this couldn't happen at a worse time."
It's been three long years since Jennifer Aniston and Brad Pitt split and he wound up immediately with his one time "Mr. and Mrs. Smith" co-star Angelina Jolie. Is there enough reasons for her worry? Well there are all of those photos with Jennifer Aniston in a bikini online and the actress recently flaunted her single status after recent split with John Mayer.
Comments
comments