Hurricane Gustav, which threatens to rival the wrath of 2005's Katrina, is causing more RNC schedule changes.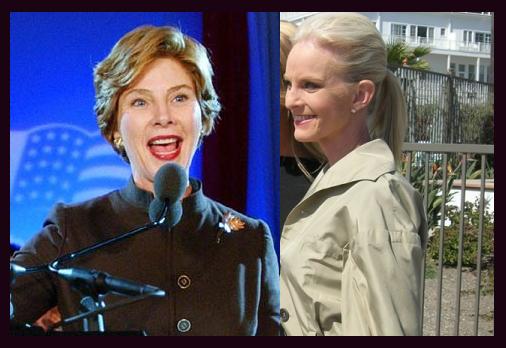 It has been reported that first lady Laura Bush and first lady hopeful Cindy McCain have canceled plans to make a joint appearance at the RNC in Minneapolis on Monday, says a White House press release.
President George W. Bush, who announced earlier Sunday that he will also not appear at the RNC Monday, has gone to Texas to be with emergency response teams and evacuees — although he is thinking about possibly speaking through a video feed.
Meanwhile, Hurricance Gustav is expected to be a Category 3 hurricane with wind speeds up to 125 mph (200 kmh) when it hits the Louisiana coast west of New Orleans around midday on Monday.
Hundreds of thousands of people streamed out of New Orleans and other parts of America's Gulf coast yesterday as authorities ordered an immediate evacuation in the face of Hurricane Gustav.