The mother-in-law of John McCain's new running mate Sarah Palin, enjoys hearing Barack Obama speak and hasn't decided which way she'll be voting in the upcoming presidential election, according to the report.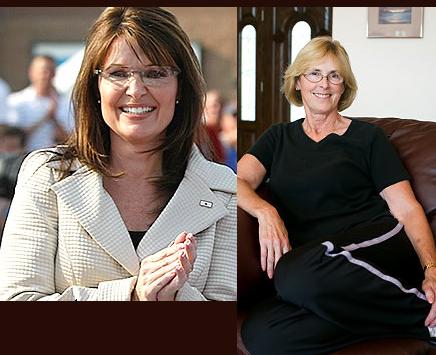 Faye Palin revealed: "I'm not sure what [Sarah] brings to the ticket other than she's a woman and a conservative. Well, she's a better speaker than McCain. People will say she hasn't been on the national scene long enough."
Faye Palin continued: "But I believe she's a quick study."
Sarah Palin will be the first woman nominated by the Republican Party to run on a national ticket. She and husband Todd, who is a veteran oil-field worker and commercial fisherman, 43, are parents to five children, the youngest of whom was born in April and has Down syndrome.
Faye explained: "We don't agree on everything. But I respect her passion. Being pro-life is who Sarah is."
The Obama campaign issued a sharp criticism of Palin on Friday, saying, "Today, John McCain put the former mayor of a town of 9,000 with zero foreign policy experience a heartbeat away from the presidency. Governor Palin shares John McCain's commitment to overturning Roe v. Wade, the agenda of Big Oil and continuing George Bush's failed economic policies — that's not the change we need, it's just more of the same."
It's not the first time the governor has had to prove herself.
Faye added people doubted Palin when she ran for City Council but Sarah proved she had "singular focus," saying: "Sarah was out there with [then-young son] Track, pulling him around from house to house in a wagon."
Comments
comments