Brad Pitt's charity work turned on Angelina Jolie as the "Good Shepherd" actress thinks her partner's work in helping rebuild the part of New Orleans is "incredibly sexy."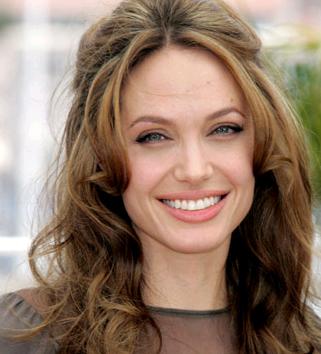 A source revealed, "Angelina loves the idea that they have helped the community since Katrina. She finds it incredibly sexy that Brad is so passionate about restoring the city, the community and being a part of the culture."
Brad Pitt's "Make It Right" charity is helping rebuild the Ninth Ward of New Orleans with affordable houses. The actor has donated $5 million to the charity.
Meanwhile, Angelina Jolie's children are banned from waking her up in the morning.
Brad Pitt gets up early every morning with their four kids and gives them breakfast while Angelina has a lie-in.
The insider revealed, "Sometimes the kids will go in and wake her, but they're not supposed to. Sometimes she'll get up earlier to take the kids to school, but Brad's usually the one who gets them out the door."
The source added, "Brad gets up really early with the children. He changes diapers and gets Zahara and Shiloh fed and dressed for the day. He takes this responsibility very seriously. While Angie was busy filming Brad was superdad. He got into the routine of getting up with all the kids, getting the Corn Flakes for breakfast and getting them prepped for school. When Brad dresses the kids, he lets them pick whatever they want to wear, even if it's weird or mismatched."
Comments
comments