Angelina Jolie has struck out at rumors her relationship with Brad Pitt is on the rocks as she expressed that she wants more kids with her partner.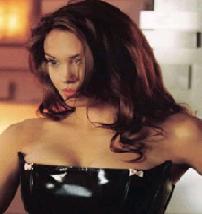 The "Good Shepherd" actress is eager to stress there are no strains on the union in the midst of rumors.
Reports of bust-ups have been rife recently, with claims the actress threw a glass of wine on partner Brad's face after a heated row.
However, the 32-year-old actress insists she's still planning on a long-term commitment to the "Babel" actor.
When asked whether she was planning to add to her and Brad's family, she revealed, "Yes, always. Right now we just have enough time to give all four enough attention, but we'll see."
Comments
comments