Ashlee Simpson and Pete Wentz turned down a free 'KY Intimacy kit' for fear of infuriating Ashlee's father.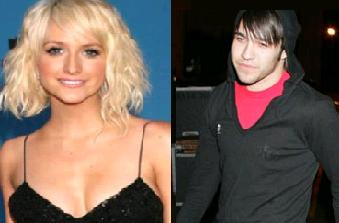 The pair attended Chicago's Lollapalooza music festival and the event sponsors offered them promotional gifts.
The couple were claimed to be fearful of being photographed with the sex aid because Ashlee's manager father Joe, a former Baptist minister, would disapprove.
A source revealed, "Pete was a host and Ashlee was his guest, but although they hit up a lot of the gifting suites, nobody got photos. They were given KY Intimacy kits, but they wouldn't take photos with them. They were both overheard saying how Ashlee's dad would murder them if they started showing off that stuff."
Strict Joe likes his daughters Ashlee and Jessica to maintain a wholesome image.
Comments
comments