In a new interview, Angelina Jolie admits that she hopes to someday be able to help many people like Audrey Hepburn.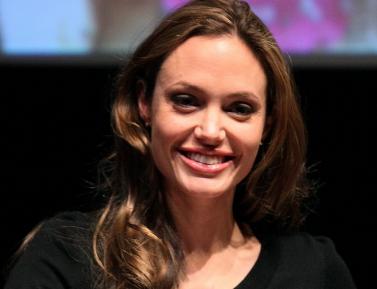 Speaking on The Today Show about her role as a U.N. Goodwill Ambassador focusing on the plight of refugees, Angelina tells Ann Curry, "I'm lucky to be in this. And I'm sure Audrey Hepburn felt the same."
Hepburn spent almost 40 years championing the cause of impoverished children across the globe. In 1992, she was awarded the Presidential Medal of Freedom for her work and, like Angelina, was also a U.N. Goodwill Ambassador.
"She was the fortunate one to be able to meet all those kids around the world," explains Angie. "You know, we're just in a very fortunate situation that we get to be able to give a voice to these extraordinary people."
And, much like Audrey, who continued on her crusade until her death in 1993, Angie expects that she'll be doing this work for years to come.
"There's been refugees since the dawn of time," she says. "And I'm sure, you know, my children will be visiting and learning from refugees in the future."
Check out the entire interview Friday morning on NBC's The Today Show.
Meanwhile, United Nations High Commissioner for Refugees (UNHCR) Goodwill Ambassador Angelina Jolie joins the commemoration of World Refugee Day at the National Geographic Society on Thursday (June 18) in Washington, D.C.
Due to unexpected circumstances, some expected guests were not able to make the Washington, D.C., event. Secretary of State Hillary Clinton had broken her elbow in an accident, while scheduled host Anderson Cooper suffered flight problems, leaving Ann Curry to fill in.
Jolie, obviously choked up with emotion, said of the refugees, "Most of all they are survivors … They are the most impressive people I have ever met."
Comments
comments