Angelina Jolie is upset that Disney did not have a African princess theme in their films.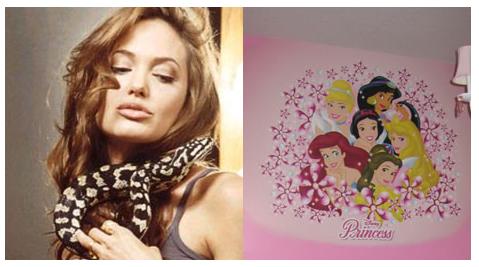 Zahara and Shiloh, the daughter of the "Tomb Raider," are starting to get into the whole Disney Princess theme, and Angelina Jolie thought that their needs to be more diversity in Disney.
She revealed, "Even the color of the children in the cartoon matters. There still isn't a Disney princess that's African and it's very difficult because our daughters' getting into princesses right now and it upsets me."
I think Angelina Jolie will be pleased to know that there is a new movie coming out on December 25, 2009 entitled "The Princess and the Frog" and it's about Princess Tiana who lives in New Orleans French Quarter during the jazz age. The princess is African and Anika Noni Rose is doing the voice of Tiana.
Comments
comments