David Cook was spotted taking Kimberly Caldwell out to the ballgame.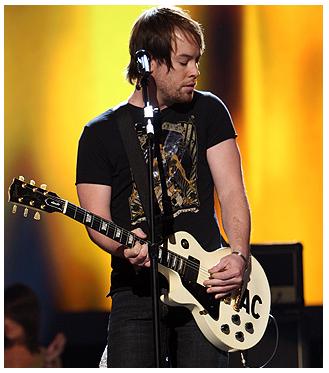 The "American Idol" winner caught a game at Dodger Stadium on Tuesday with season two contestant Kimberly Caldwell, who was singing the national anthem.
The musical pair appeared to be trying to keep their relationship under wraps but there was no denying that they were certainly an item.
Kimberly Caldwell joined David Cook in an exclusive dugout seats out of sight from the big screen cameras instead of taking the standard field level seats awarded to anthem singers.
An eyewitness revealed, "They were all cute and cuddly. They definitely looked like couple. But they were acting like they wanted to keep it low key."
The musical pair stayed for the game and cheered on the Dodgers against the Colorado Rockies. But going out with American Idol's winner is not something that can be kept a secret for long.
The source said, "Apparently Cook is a big Dodgers fan. He just wanted to enjoy the game with his girl. They were mobbed when they left."
Kimberly Caldwell, who met David Cook during her work covering the reality show for TV Guide, is just getting to know him better outside of the show.
The source added, "They have been out few times. Kimberly thinks he's a great guy and a great talent. "
Comments
comments