Angelina Jolie wants to adopt another child from Ethiopia.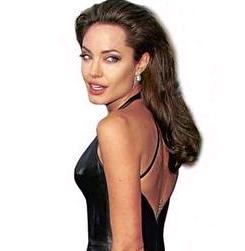 The actress and her partner Brad Pitt are reportedly planning to travel to the African country to find a fourth disadvantaged child they can give a home to.
The celebrity couple believes another baby will strengthen their relationship and help Zahara feel more secure within the family.
A source, which is close to the couple revealed, "Brad and Angelina have made no secret of the fact they are keen to extend their rainbow family. Angelina, in particular, feels very strongly that while Shiloh will grow up seeing the family resemblances between herself and her natural parents, and Maddox and Pax will have a connection through their birthplaces, Zahara has no such close-knit bond. Brad and Angelina hope that by finding a brother or sister for her, it will help Zahara feel more comfortable and happy in her own skin, and also bring them closer together."
The couple are said to be planning to visit Ethiopia's Wide Horizons agency, the same place that introduced them to Zahara, in November.
The "Good Shepherd" actress recently admitted they were planning on adopting again.
Comments
comments