Jennifer Aniston will show off her directing skills at the Palm Springs Film Festival.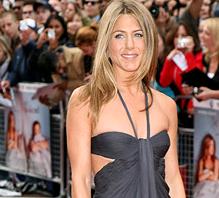 The "Break-up" actress, who recently got a Best Short Film award at the CineVegas Film Festival, will get the chance to reveal another talent as director at the Palm Springs International Festival of Short Films. The festival will start August 23.
Her short film "Room 10" will play at the fest. The short film includes Robin Wright Penn and Kris Kristofferson.
Comments
comments