Angelina Jolie and Brad Pitt appeared to behave like other parents when it comes to their kids. The celebrity couple drop Maddox at the Upper East Side private school Lycee Francais de New York, arriving few minutes before the school starts and are there to pick him up well before the school day ends.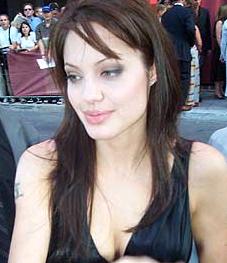 On September 20, the "Good Shepherd" actress was spotted dropping Maddox while Brad Pitt appeared on ABC's Good Morning America and spoke about what it feels to be a father.
The 32-year-old actress accompanied Pax and Zahara on her morning school run. Later, she and the kids was seen shopping in New York visiting a Barnes and Nobles book store. At the end of the school day, she went alone to pick up Maddox.
On Good Morning America, Brad Pitt revealed, "It's the greatest thing I've ever taken on. It's the most difficult, the most rewarding and the most fun. I think this is the greatest thing I could possibly achieve, and hats off to all the parents out there.
As for Angelina Jolie, Brad Pitt added, "One of the things I'm most happy about for my kids is that they have a mother, I think, because she's amazing."
Comments
comments