Vanessa Hudgens is considering cashing in on her nude photo scandal by posing provocatively for a men's magazine.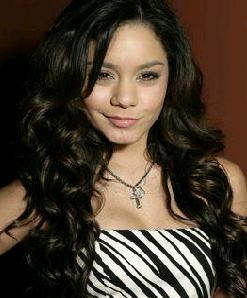 After initially apologizing for her [email protected] photos that previously leaked to the Internet, the 18-year-old singer-actress is now becoming less coy.
The "High School Musical" star was spotted visiting a physical therapist with her mom in Burbank, CA.
She recently revealed the plan for posing in a men's magazine, saying, "I think being a woman and being able to show a sexy side is empowering. Being able to show we are comfortable in our skin is a good thing. I totally would pose for a sexy magazine."
She added, "But not Playboy," showing she does have some discretion.
Joe Francis recently offered Vanessa Hudgens $50,000 deal to become a Girl Gone Wild.
Incarcerated for tax evasion, 34-year-old Fracis revealed, "Vanessa is the classic girl next door gone wild. Being sexual is not a crime."
Comments
comments