Angelina Jolie, who has been lying low since the birth of her 5-month-old twins, is thinking about a brief return to film, but very brief.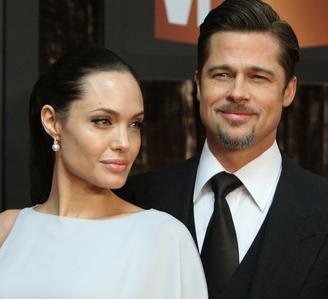 The "Challenging" star and mother of six revealed that she'll be in front of the camera early this year. The 33-year-old actress didn't say what projects she may be working on.
She said: "I have had a year off, and I may work for a few months. But if I do, I'm probably going to take another year and a half or two. I'm going to work a lot less."
Angelina Jolie and her partner Brad Pitt attended the 14th annual Critics' Choice Awards at the Santa Monica Civic Auditorium on Thursday night.
The actress complimented Slumdog Millionaire star Freida Pinto at the event and the Freida was ecstatic when Jolie and Brad Pitt admitted to being big fans of her.
Freida Pinto revealed: "They were sitting right next to my table! Angelina Jolie came walking towards me, and I didn't know she was coming over to me, so I stuffed my face with some food, and she was like, 'I loved your acceptance speech!'
On her impression with the couple, she continued: "They are lovely people."
She was shocked when they admitted that they are big fans of hers, adding: "I said, 'What?' You are my big fans?' I couldn't believe it! They're so nice."
Comments
comments