Words are swirling that Rihanna may be engaged to Chris Brown. Neither confirms nor denies the engagement rumors, the Barbadian beauty seems to avoid paparazzi by hiding her face when she was spotted with her boyfriend.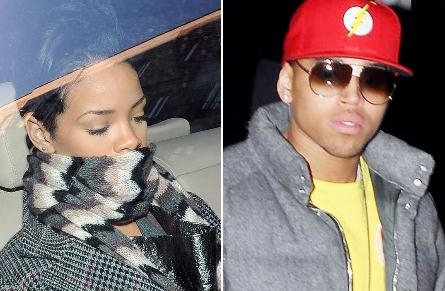 Rihanna and Chris were seen returning to their hotel in Dublin, Ireland after his concert at 02 Arena on Wednesday, January 7. However, the 20-year-old hottie apparently followed in the footsteps of Michael Jackson, covering every inch of her skin.
They took in the sights in Dublin, Ireland on Wednesday and Thursday.
The pair has recently put together a new track, "Bad Girl", which has been leaked out on the Internets. The song will be included in the soundtrack for the film, Confessions of a Shopaholic.
Producer Polow da Don (who has worked with Ciara, Fergie and Usher) revealed his meeting with the film producers, saying: "So that night I went to the studio and I was telling Chris about (the meeting). And he was like, 'Let's get on it.' It was crazy, because Jerry Bruckheimer's dream was to have a song from Rihanna (for the movie), and I delivered Rihanna and Chris Brown in 24 hours. So they were like, 'Wow, that's crazy.' "
Comments
comments