Prince William's girlfriend Kate Middleton turned 29 on Friday, January 9, as she continued to wait for the proposal that could make her a Princess in waiting.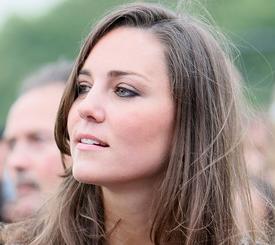 Kate Middleton, who was dubbed "Waity Katy" by the British tabloid press, a nickname she understandably hates, returned from a romantic holiday with Prince William in Birkhall, Scotland on Tuesday, January 6, where the young couple spent time with Prince William's father, Prince Charles, and stepmother, Camilla.
The decision by Prince William and Kate to forgo their annual ski holiday in favor of spending time with Prince Charles and Camilla had led to speculations that an engagement maybe in the offing.
Prince William, who has decided to enroll into the Royal Air Force, will train as a helicopter pilot flying search and rescue missions. He is expected to start an intensive 18-month training course with RAF Kinross in Scotland later this month.
Comments
comments