Angelina Jolie, who displayed bulging veins on her arms, hands and forehead due to dramatic weight loss, has a beauty treatment for her unsightly veins.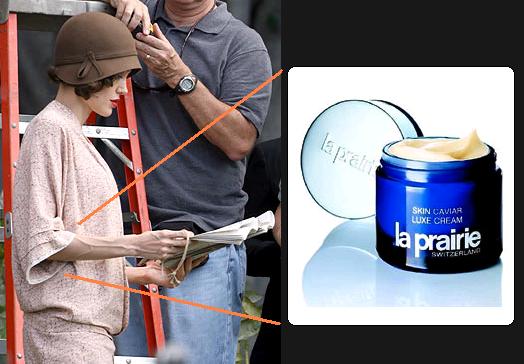 The "Good Shepherd" actress developed a taste for caviar as she rubs it into her skin. To combat the unsightly veins, she became a fan of a £200-a-time treatment extracted from the eggs of Baerii sturgeon, reared on farms in the South of France.
In sessions lasting up to three hours, the actress is swaddled like a mummy to sweat out toxins before being smothered all over in the body cream. It promises to 'drench the skin with moisture and nourishment' and combat 'loss of firmness and slackened skin'.
She has also been indulging in 90-minute facials using La Prairie's caviar-based creams.
The actress became a fan of the treatments earlier this year in Venice, after discovering them at the Hotel Cipriani's Casanova spa center. Sir Mick Jagger, Gwyneth Paltrow, Stella McCartney and Kate Moss are also devotees of caviar facials, while Catherine Zeta Jones has been smearing the stuff on her hair to add instant gloss.
Comments
comments