Jamie Lynn Spears, who previously hit the headlines with her stunning pregnancy revelation, has sparked reports that a photo of her bump is worth $100,000.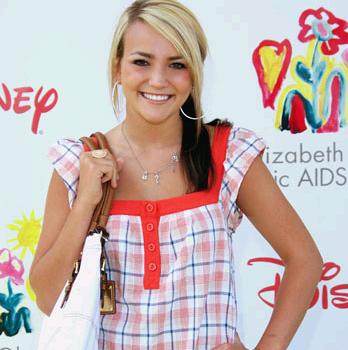 So far the "Zoey 101" star and Casey Aldridge have managed to avoid the cameras. Reports are circulating that a bump photos would deliver a whopping $100,000 to the lucky person who have a cell phone or a brand new digital camera and knows where to find Jamie Lynn and can snap a good clear photo of the pregnant Nickelodeon starlet.
The report indicates that Britney Spears may have a very merry Christmas if she can learn how to operate a camera, "Jamie Lynn Spears is hiding. She is hiding well. So far she has managed to avoid Britney Spears and Britney's camera. Why is Britney looking for Jamie with a camera? Britney wants the $100K currently being offered for new photos of Jamie. There are serious questions about just how far along Jamie is right now, and who the father is."
Meanwhile, the pictures from September show more of a three-month bump and so now if Jamie were to show up looking like Halle Berry she would have some explaining to do.
As for other news,  Jamie Lynn Spears's hometown promises to continue to be a safe haven for the pregnant star.
A close family friend revealed, "We'll embrace and love the baby, just as we've loved Britney and Jamie Lynn."

Connie Brabham, a local gift shop owner and longtime friend of the Spears family, said, "Kentwood respects Jamie Lynn because she could have quietly gotten an abortion but chose to have the baby. This town has watched Britney and Jamie Lynn grow up, and we're certainly not going to turn our back on them. Every family goes through hard times, and Britney and Jamie Lynn know Kentwood will always be here for them."
She added, "The word [of the pregnancy] was going to get out, anyway. Lynne was simply putting the story out on the family's terms, doing what's in her family's best interests."
Comments
comments